Gear cutting spur and helical gears
Custom Gear and Machining specializes in precision cutting and manufacturing of spur and helical gears, sprocket and components for the medical, military, optical, petroleum, aircraft, aerospace and defense industries. We focus on small fine pitch gears and gear sets for devices that require high precision such as resolvers and encoders, medical instruments and assemblies, anti-backlash gears and components. Small to medium size spur, helical, worm and worm wheel sets. Timing belt pulleys, belts, sprockets, splines and serrations. Custom Gear will manufacture complete or cut gear teeth on customer supplied parts. Our team at Custom Gear will work closely with your engineers to find a solution to your gearing needs. We can reverse engineer your project or help with your proto-type gears and gear sets for a perfect end product. Gearing manufactured to AGMA quality standards. mike@custom-gear.com
Economy gear manufacturing
Equipment used at Custom Gear is reliable and in excellent condition. With lower overhead, we are able to pass on savings to our customers. Our Swiss precision Mikron 79 hobbing machines can hold AGMA 10 quality all day long. Kitai Hoblon 8-FH gear hob machine is second to none in quality and performance. Our Fellows 3" fine pitch gear shapers along with our Fellows 7-2 shaper operate like new and can hold AGMA 10 or better quality. Please contact us for a prompt quote.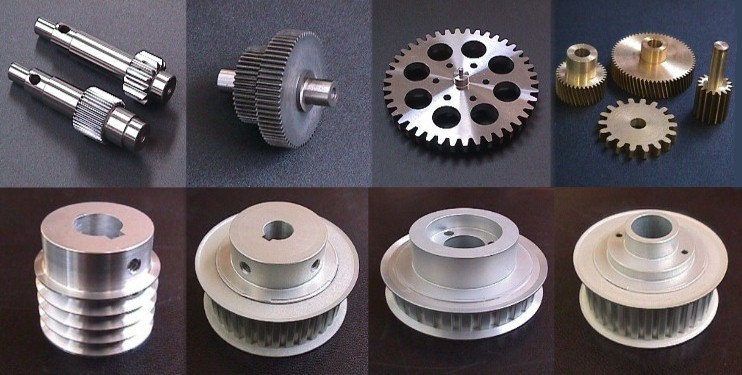 Production gear manufacturing
If your looking for a flexible, high quality gear manufacturer for your project, please conceder Custom Gear and Machining. We'll maintain a steady supply of product with timely deliveries for our production customers. Arrangements can be made to keep your gears in stock for immediate delivery upon request. Our long term and repeat customers are very important to us.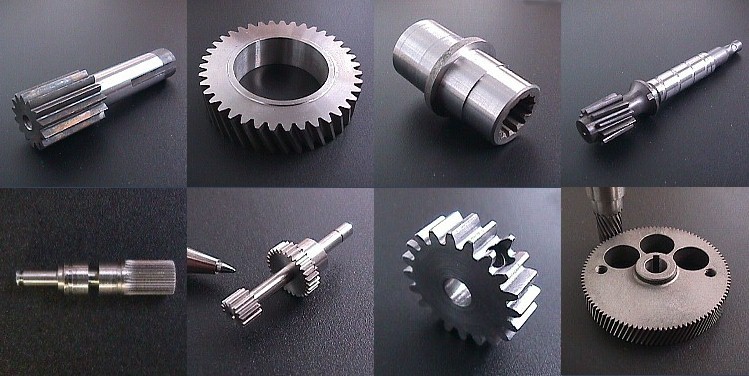 Sample Product Photos shows gears manufactured at Custom Gear and Machining. Many customers will see a gear on our sample gear page that is similar to their needs. Sometimes looking at the photos will help in determining if we can meet your specific needs. Many gears are made from aircraft quality Aluminum, the most common material used is 2024, 6061, and 7075. Aluminum gears can be plated with clear or black anodize finish for corrosion resistance. Steel Gears made from Aircraft Alloys and Carbon steel commonly used are 1018, 1045, 1117, 1144, 12L14, 1215, 4130,41L40, 4140, 4330, 4620, 6150, 8620, 9310. We can provide Black Oxide, Dicronite Dry Lube, Heat Treat and Nitride for steel gears. Stainless Steel Gears, 15-5PH, 17-4 PH, 302, 303, 304, 310, 316, 316L, 410, 416, 420, 430, 440, 440C, passivate available. Other materials used include 360 half hard brass, bronze, plastic, delrin, Teflon.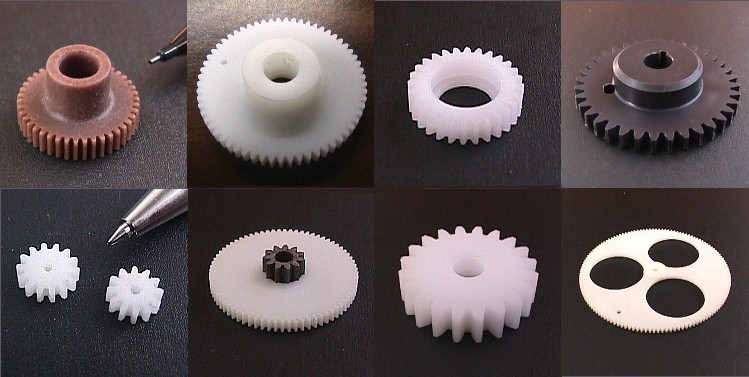 Please Call

716-874-1696

, fax

716-874-1697

, or e-mail mike@custom-gear.com drawings in PDF format if possible for a prompt quotation. All quotations will be a answered promptly. Quotations will be valid for 30 days. Contact us for production discount.